Events Tabs
There are no upcoming events.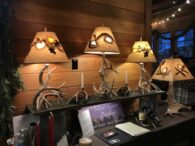 Fall 2020 Antler Artwork Pop-Up Store in Waitsfield, VT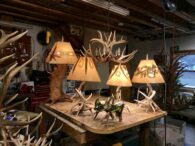 Yes, the shop is open by appointment only. Please understand I practice the latest CDC Covid-19 guidelines. You can see the lates pieces I'm working on and view items […]
I kick off the 2020 Show season right in my back yard at Sugarbush Resort. It takes place Saturday, January 18 – Sunday, January 19, MLK […]

Once again I'll be showcasing my real antler art at TopNotch Field in Stowe, Columbus weekend. Truly one one of the best shows in Vermont and […]
Johnson's Log Home & Timber Frame Show is May 5-7, 2017 in Lake George, New York and I'll be spending the weekend presenting many new creations.
I've decided to attend the Northeast Woodworkers Showcase for the 1st time this April just over the mountains in Saratoga Springs, New York.
Visit us at the Adirondack Life Show July 12 – 14 at the Lake George Forum.
Friday night, I will be setting my display and antler work up at Timber's Restaurant for display Saturday and Sunday, February 18th & 19th, 2017 from 12p – 6pm both days.