End of 2020 Antler Art Sale
If your looking to Bring the Outdoors In, consider purchasing one of my real antler creations. I've been busy with custom work that has me booked out through January 2021. However, I have a few pieces below that are available now for curb side pickup only at discounted prices.
This is how it works. If your interested in any of the pieces below, Click on the Contact Me button below. Just complete the Contact Form and in the "Your Message" box, let me know what pieces your interested in. I can supply measurements and additional pictures if needed.
I look forward to hearing from you. Happy Holidays!
Deer Mirror: SOLD
Moose Floor Lamp with Cherry Burl Shelve
$2,600.00 Sale $2,400.00
Moose 2 Antler Table Lamp with Agate shade
$675.00 Sale $595.00
Whitetail 2 Tier Table Lamp with Agate shade
$625.00 Sale $495.00
Moose Table Lamp with Agate shade
$695.00 Sale $525.00
Barn Siding-Deer Mirror
$325.00 Sale $225.00
Moose Table lamp with shelf and Agate shade
$725.00 Sale $595.00
Antler Wine Rack 3 Bottle
$395.00 Sale $295.00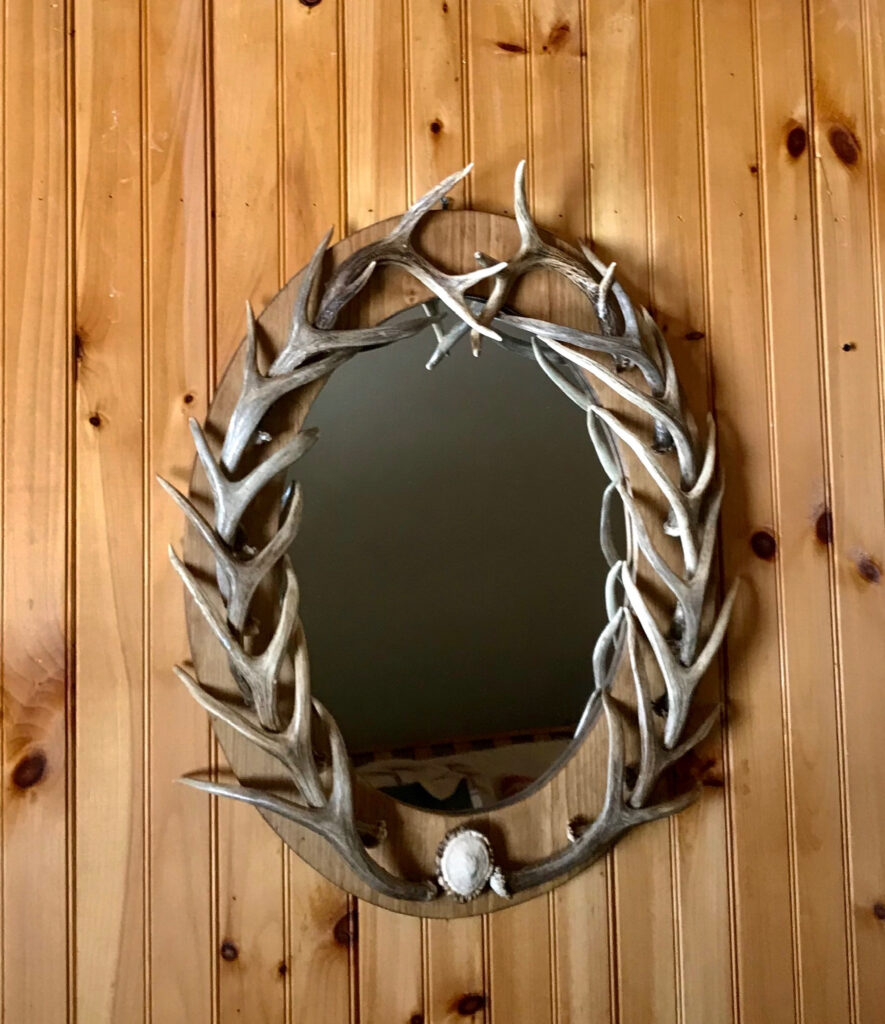 Feel free to call directly as well @ 802-496-9290.