I enjoyed working with Eric on this project. Eric brought his family out to visit my shop and to discuss his project. I showed him the antlers I used and we reviewed some of my work I've done in the past. They liked that I use real antlers that have been naturally shed, no reproductions.
Eric provided dimensions of the space and pictures which really help in deciding what size chandelier would look good. I provided some options and pictures of my work and he accepted.
I allocated all the materials for the project and began the creation process. During this process, my dad passed away and I had to turn my focus to family. During this time, I had to put the project on hold and Eric was fully understanding of my need to delay the delivery while I dealt with my family needs.
Actually, creating the Ridgeline was therapy. It took my mind off of what was happening in my family. The chandelier came out great and I can't thank Eric enough for his patience. I'll never forget this chandelier.
Ready for Delivery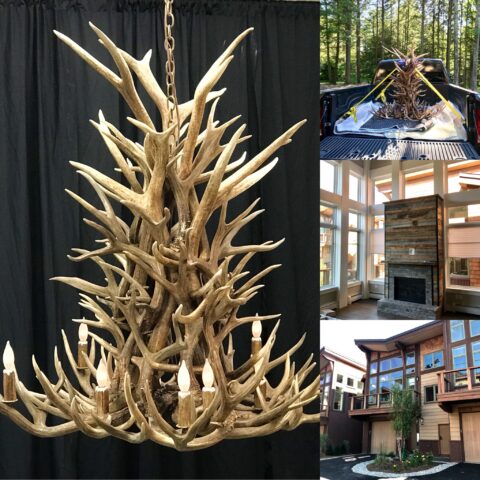 Installed Ridgeline